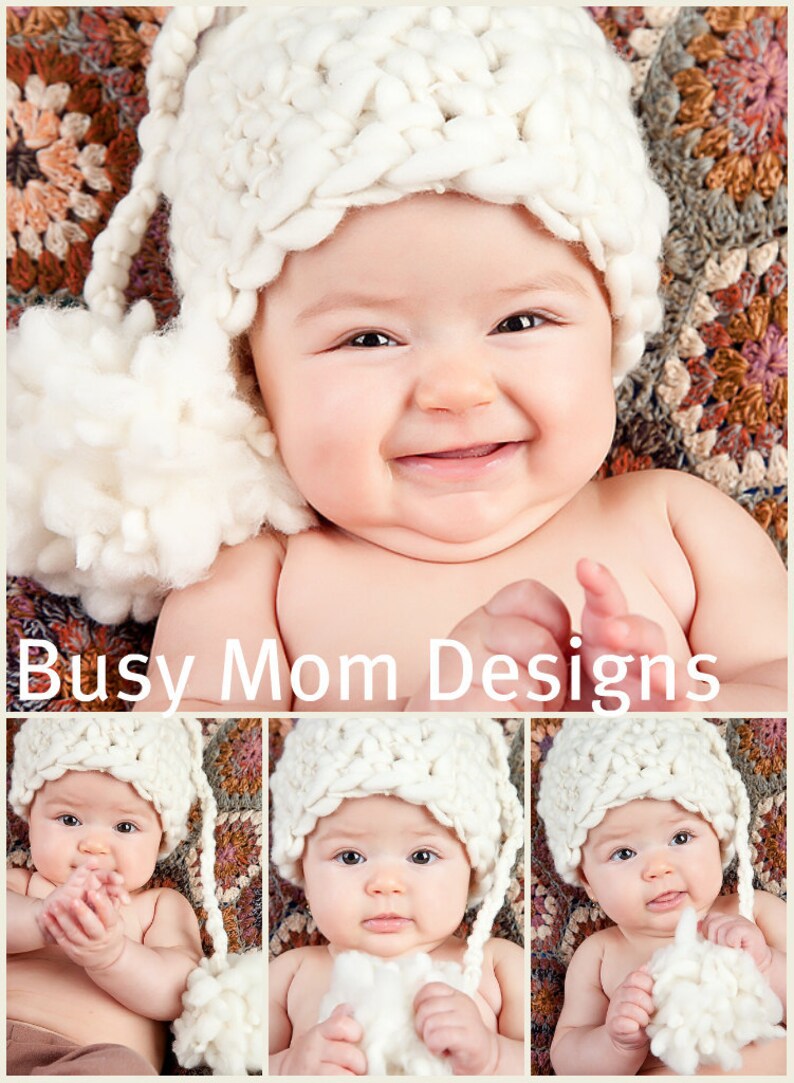 You want to see some fun Panda pics, which I'm here to offer, after the bump. It's only about 4 feet wide, so it's a mini-shawl, but it's my first and it's made from my handspun so I'm as happy as can be. Leo said "It looks like it could fall apart, like it could break. It should be dry tonight and I'll be able to get some better pictures, but for now, this will have to do. And boy, Panda has been in belly rub heaven. She loves the love, so thanks to all of you who sent her some.
For those who asked, yes, she is getting cuter and yes, I'm a complete sucker for her big brown eyes and yes, she knows she's working it. I got word, yesterday, that starting Monday, I'm officially promoted. In essence, it means better pay and I appear more qualified, on paper, but in truth, nothing much will change about my job. I have asked to be able to attend management training courses, as they are made available, so that I will, at least, be able to beef up those skills in some way. So to celebrate, here are some more pictures of the shawl.
They still aren't quite what I want, picture wise. I'm hoping to actually don my handmade apparel, to get a better picture, sometime soon. But these are definitely better than the blocking pictures. This picture really shows the stitch pattern well, but doesn't really show the color, because it's backlit. This is the best representation of the color, but is a little soft in the details. I just think you need to see how beautiful that Almost Solid Roving is when spun and knit.
I knit this while commuting, just trying to think of different stitches off the top of my head. That's why the lacy bit at the top is kind of wonky. I think I'm going to have to spin up more and see if I can come up with a cute scarf pattern. I can't really do a hat, because that color looks pretty bad right against my face. I'm sure a scarf isn't really better, but since I have this scarf already, and it's never bothered me, I figure another yellow scarf won't hurt. In case you are wondering, I've also spun up that other Almost Solid shade I bought.
It's drying now. The shawl has been so much fun and I'm very excited about it but I'm pretty sure I cannot maintain a knitting blog on that one shawl alone. So I was sitting around, trying to decide what to knit next and what yarn to use. I definitely plan to do more with my handspun but I wanted to work on something a little different. So this weekend, I knit this: But I didn't knit it by hand, I used my trusty knitting machine.
It's hard to see what's going on, because the yarn is a bit dark and everything is curly, but I've worked up the main pieces on my machine and am sewing them together. It's a very fitted cardigan, with a deep v-neck and a hem that descends from the natural waist to just about the hips. What got me thinking about this design was Jody's post about this design. I love the hem and I think the piece is lovely and flattering on the model, but having read Jody's description of the construction, I wasn't sure it'd be something I would be able to use a lot.
Like Annie's Vogue Knitting cover design , the basic construction is that of a circle, which forms the front, back and collar. I'm oversimplifying here, but you get the idea. While I think that's a brilliant idea, knowing my body shape and what I like to wear, I wanted to mimic that curved hem, but I wanted it to be a bit more fitted throughout. So this piece is basically a hip length cardigan, fitted, set in sleeves, very simple overall. The only difference is that the front hem starts at around the natural waist and slopes to the lowest point, center back.
It's worked bottom-up, in separate pieces. The front pieces curve with a series of increases, while the back gets a very gentle curve by way of short row shaping. Once I'm done piecing the main bits together I'll work all the edging. With my knitting machine, I find the cast ons and bind offs sub par, so everything was done with a provisional cast on and bind off and all live stitches are held on waste yarn. I'll be playing around with different treatments, but it will probably be one of a few ideas I have.
I have been working on the trim for my machine knit cardi, for a couple of days. I started by trying to pick up stitches around the whole piece but found that none of my circular needles were long enough. Next, I tried crochet, but I couldn't quite get the effect I wanted. Crochet just tends to be denser and less drapy, and I wanted to keep the trim soft. So today, I went to an LYS and picked up a longer circular needle. It's funny, really, while it only took me a couple days to knit the piece on the machine, it's taking me much longer to actually finish it.
Not much to look at, really, though I tried it on before picking up to knit and I am very happy with the fit. When I'm not working on the cardi, I've been spinning up more of my sunflower colored roving. I've spun just over half of the 4 ounces that I bought. The left skein is my first and the right, my most recent.
It's a little finer than the first round but not by much. I've also made one last addition to the shawl. It's a little rose crocheted from the same yarn. I think it'll be a nice way to close shawl without tying or holding it. I actually knit this hat a while ago but didn't finish it until yesterday. I've been wearing it to walk Panda early in the morning, but I knew it needed a big pom-pom before I could really show it here. This is one of those ridiculously easy hats that can be knit up in a day, if you have nothing else to do.
It's a chunky yarn made of merino and microfiber so it's warm but soft enough to wear against the skin. I usually can't wear hats with any wool content, without feeling itchy, but this hat gives me no problems. I think the combination of the simple stranded pattern, funky ribbing and huge pom-pom, make for quite a hat. Panda, however, finds it rather gauche for her taste. After my last post, I got together with a bunch of my girlfriends for dinner at a Tunisian restaurant. There was wine and, well, belly dancing. See, here's the thing about me, there's really not much more than a thin veneer of self decency that keeps me from breaking into dance at the drop of a hat or in this case, drape of a scarf.
I love to dance. So when my friends hoisted me, bodily, at the belly dancer who was trying to coax another of the group up to dance, well, I didn't put up much of a struggle. And hey, just because I've never belly danced before, doesn't mean I won't try to fake it. And if you aren't having an hearty laugh at my expense yet, I will add that while I had had a little bit of wine, I wasn't even buzzed.
I act this way sober. Anyway, enough of that. I've been knitting some trim onto my cardi. There are something like stitches going around the edge of this piece, and it is taking me days to cast off. The saddest part of all is that I'm not sure if I like this treatment. I'll bind off and see, but I'm thinking I might want something a bit softer, less ruffly. I did try it on up to this point and it looks pretty cute, but, it's not quite what I envisioned. Would you like to see that ruffle a little closer?
It's a completely reversible ruffle that I designed for this piece, though I'm sure others have come up with the same sort of idea. If I do end up ripping this out and trying again, I'll probably try the same thing again but with fewer increases and a wider ruffle. Or, I'll get fed up and try a different style. And since I'm in a non sequitur kind of a mood, here's a dog in a raincoat that I saw yesterday while walking to Leo's office after work. I don't know, I think the ruffle may be too much. I like the ruffle idea, but maybe a little softer. I'm sort of dreading having to rip it out and reknit it, but it may be necessary.
What do you think? Try to ignore the fact that I'm wearing my pajamas and that the sleeves are done yet. Continue reading "Did I exceed my ruffle quotient? I got so many great comments and even more votes in my little poll. However, most commenters leaned more towards softening or modifying the ruffle. I think, based on the feedback, I'll keep the piece as is for now.
It seems like most of the people who didn't love the ruffle are not ruffle kinds of people anyway. What can I say? I'm pretty girly sometimes. I'm also working on a matching camisole with no ruffle, to wear with the cardigan. It's a simple square neck, fitted piece with a very simple crochet border that should compliment the cardigan without making the whole thing too busy. Yes, I know, a good blogger would have a picture.
Sorry about that. This weekend, I also learned that Deciduous likes to go out dancing. Want to see pictures? Check 'em out after the bump. Continue reading "What have I learned this weekend? Here's a preview of the camisole ok, it's more of a tank, but I think camisole sounds better that I plan to pair with the cardigan. There will be no ruffles here, just stockinette and crochet. I think the horizontal lines will play nicely against the sweeping hem of the cardigan and the clean look of the crochet will tone down the effect of the ruffle a bit.
The nice thing is that this piece is comfortable and wearable enough to be layered with other pieces. The straps are wide enough to hide a bra strap and the fabric has stretch so it hugs the body without being too constricting. Here's a detail shot of the neckline. It could do with a bit of blocking. It's just three rows of single crochet, the last row I decrease every 9th and 10th stitch, so that it will sit flat. Several people have requested the pattern to this hat, so I've posted it in the pattern area of my site.
You can get the pattern here. I know I said I was going to knit a scarf with my sunflower colored Corriedale handspun. I know I said I wouldn't knit a hat because I don't look good in yellow. I say a lot of things. So yah, I knit a hat with my handspun and I'm pretty happy with it. The stitch pattern is from a Barbara Walker book and is called "Bleeding Hearts. Here's a little close up of the stitch pattern. Panda decided she wanted in on the photo shoot, so I picked her up and gave her a big smooch. And then I took her picture because after the last post, I felt I needed to prove that I do not condone the humiliation of doggies except inasmuch as I find it funny and post pictures of it which means I sort of do condone it.
But let's not dwell on alleged ducky slippers and robes. Instead, let's admire how cute Miss Bear is. Anyway, I've submitted the hat pattern for consideration in a future edition of Spindlicity. If Janel doesn't want to run it, I'll post the pattern here, so either way, if you want yourself a similar hat, it'll be available somewhere, at sometime. It seems like forever ago. The talented and wonderful, Shannon Okey , contacting me to ask if I'd design a piece for the second of her KnitGrrl books.
I hadn't ever worked with her before but her enthusiasm was enough to sway me. I drafted up a proposal and sent it to her and she accepted the idea. The result is Drake the Dreaded, the Dragon Backpack:. When you open him up, that tongue is the pull cord to cinch the bag shut. Here's his backside. Shannon gave me great positive feedback when I finished him and sent him off. I was excited. Unfortunately, he didn't hold nearly as much charm for the editor of the book and he was cut, last minute.
It happens and it was definitely not a personal thing. I was offered the choice of having him be a free promotional pattern for the book or just getting him back to use as my own pattern. There was some problem getting any final paperwork from the editor so we decided to cut our losses and Drake is back home with me. I wanted to feel it out though and see if folks thought that would be of interest to them.
So leave me a comment and let me know what you think and if there's a lot of interest, I'll post a pattern this weekend. This is some BFL in colorway "Redwood. I'm spinning it on my 0. When plied, it should be about a DK weight. If you've been wondering about the machine knit cardi and cami, they are done, I just need to get them on me and in front of a camera when there is actual daylight.
I don't think I could have gotten a more positive response to good ol' Drake, if I had bribed you guys. So, I've cleaned up the pattern, fixed the typos I hope and posted him for sale. People have made some great suggestions for modifications and variations. One I like in particular was to convert him to a messenger bag. While I no longer have the yarn or even the dyelot numbers to do that, I think it's worth mentioning for anyone who might be considering making one for themselves. I have knit Leo a boatload of hats and I've even knit him a sweater before.
He is always appreciative, but I have never knit him something he is totally satisfied with. The perfect item will always be lace weight thin and softer than silk, while still being manly in every way. Sure, as long as it's grey, brown, navy, or black. So why do I want to knit him a sweater despite the fact that he hasn't asked and I'm pretty sure he won't be entirely content with it? Well, I want to design a few men's garments, to fill out my pattern portfolio, and I think the design is one that marginally less picky men will like, but I also can't help myself.
I think he's pretty darned wonderful and knitting is about the most special thing I can do for him, so dammit, he's getting a sweater. I started with a trip to the LYS where I got 4 skeins of yarn. All were dubbed "a little thick. I love him, but I'm not knitting a sweater on needles smaller than US 3.
So he began the feel test. The top was the finest, but the superwash merino just wasn't soft enough. The alpaca was soft enough but too thick The Cathay was dismissed out of hand. No interest there The last was the Baby Cashmerino. Thin enough to be acceptable, soft enough to pass the test, and if bought in a different color it would do.
So I shopped online for some good colors and prices. I know my LYS doesn't carry the quantity and color selection required. Webs had the best price once the discount was applied and I made my order. In the mean time, I swatched. Yup, the whole thing will be in ribbing. May the knitting gods grant me the strength to finish this baby. Both swatches have been through the washing machine and laid flat to dry so I know the yarn will survive his general MO for washing sweaters.
And yesterday, after about a week of waiting, the yarn arrived. I took a couple rough photos of the machine knit cardi and cami. The pictures aren't so good because there was only a little daylight left when I took them. And I've been doing housework all day, so the hair; it is in no condition for photographing. But, I think it gives you a general idea of what the pieces look like. I'm now fully engrossed in Leo's sweater. This is the back piece. I'm about halfway to the armsceye.
It looks thin, but it will block out much wider. So far so good. I got most of it done while watching a movie over at a friend's place. It was a great, relaxing evening. Little things like that make knitting miles of ribbing seem fun. I've been cranking away on Leo's sweater, which I simply must find a name for since it's early stages bare a striking resemblance to someone else's sweater for a Leo. I am happy to report that while my Leo will be wearing a ribbed sweater, I have not accidentally designed a piece that is nearly identical to that one.
But I do believe that the two men are cut from the same cloth or should it be; knit from the same yarn. So, for the start of the sweater I cast on of about stitches, and worked in ribbing for about rows. In the world of exciting things to do, this rates at about a But, we are at the early stages of knitting this piece and, like a relationship, the things that may annoy or bore me later, are simply delightful now. So knowing that the thought of casting a new piece may feel like torture, by the time I finish the back piece, I've decided to leverage my existing enthusiasm and get the most tedious bits out of the way first.
So there is the back, knit up to the armsceye, with the front, cast on and knit for a few rows, sitting on top. I gently blocked the back so you could see the fabric as it will be when completed. The first inch of each piece is knit on a slightly smaller needle so that the bottom edge won't flip out in some wonky way. Now, when it comes time to knit the rest of the back, it won't seem quite so dreary. I'm thinking I'll need to knit both sleeves at the same time as well, to rid myself completely of second sleeve syndrome.
Some people find knitting the sleeves first to be the best remedy, but in a man's garment which will be knit rather long, I suspect that this portion of the knitting will be the hardest to find motivation for. Time will tell if I'm correct. I've also been spinning a little. I actually completed this skein several days ago. It's the Redwood colorway from my Spunky Eclectic haul. A friend of mine is due, any day now, to have a baby.
She has a great affinity for Invader Zim and a really quirky sense of humor. She doesn't seem like someone who'd be likely to be content with run of the mill toys and garments for babies. I decided I had to come up with something that no one else would be able to get her. So I found some green Calmer, and some left over black cotton yarn. I picked up a little bit of felt and I went to town.
Thus was born a little Gir. I know he's not a perfect match but I have to admit to being happy with him nonetheless. He'll be popped in the mail tomorrow to go to his new home. And this is not a sleeve:. Yah, I know that most people block at the END of the process, but I bet most of those people don't have a cool new blocking board and blocking wires.
Actually, that's only gravy for me. I like to do my finishing as I go. It keeps me motivated. Quite a few folks have asked me if I'll be using my machine to knit this piece. In this case, it won't be possible. My machine has no ribber, and the manual task of dropping the stitches that should be purled and using a latch hook to rework them, is tedious and makes my back ache. I'm sure I'll machine knit Leo a sweater in the future, but this piece is all hand knit.
I'm back working in Orange County this week, which means no bus, and lunch at my desk, so progress is slow on the sleeves. Knitting Gir was a nice little instant gratification project, but I'm hoping to crank through as much of the sleeves as possible over the next couple weeks. You know, I'm not completely burned out on knitting navy blue ribbing, but I'm pretty sure that having to start another sleeve from scratch would be a challenging endeavor.
I think that knitting them both at once is a good choice. It's a bit of a bummer knitting all those stitches in a row and knowing I have many increases ahead of me, but in the few minutes I'm finding to knit each day, I can usually zone out and enjoy myself. My mind definitely starts wandering, yearning for future projects, but there's also that side of the project that's all about doing something special for Leo.
I know, so sappy. So those are the two sleeves, almost a third of the way to the sleeve cap. They are perched upon the blocked back piece, for scale. Having folks take my quiz has been really fun, by the way. It's interesting to see how folks imagine my life to be. For those who didn't score so high, don't feel bad, it's not like most of that stuff comes up in day to day blogging. My mother and my paternal grandmother both knit. My grandmother has since passed away, but I'm still able to share my love of knitting with my mom.
Recently, she dug out a little relic of my childhood, a hat she had knit when Matt and I were kids. It is based on a pattern my grandmother had knitted for one of my older cousins whose origins are now lost. I'd love to adapt this pattern, myself, and offer it up for all of you out there, but I'm a bit concerned that it may be based on a copyright protected design. My mom isn't sure whether this is an original design of my grandmother's or something she worked from a pattern. It's a fool's errand to try to prove a negative, i. If not, I'd like to adapt this into a free a pattern, with some minor modifications.
My mom also brought me a big bag of cashmere roving oh la la in a gorgeous dusty grey brown shade, but I haven't been able to get a good picture of it. All this on Mother's Day weekend, no less. I can't quite decide what my the PPO portion of my medical insurance is referring to. I thought it was shorthand for "the world is your medical oyster" but I'm finding myself a tad frustrated today.
The short story is that I need to get some inoculations so I can take a business trip to India in July, which is a very cool opportunity but is involving a lot of effort I hadn't originally considered. I think I've sorted most of the confusion out in what appears to be the first instance of my insurance company being more helpful than the doctor's office.
Who knew? Anyway, I have two sore upper arms and a yellow card detailing my immunities to some rather icky viruses. There was also a bit of time to knit on Leo's sleeves. I will still need some boosters and a tetanus shot, as well as a few prescriptions, but I've got the stuff that needed a lot of lead time out of the way. Working on Leo's sweater, I've given myself little leeway to do much else.
Obviously, I knit Gir but there really hasn't been much else. I occasionally pick up my spindle which has some lovely alpaca on it. It's not that I'm not enjoying spinning it, it's just that I really want to crank through Leo's sweater and I cannot spin and knit at the same time. But, imagine if I could Knitting miles of ribbing does give me ample time to consider what comes next. I'll definitely be working on the clown hat, but what should I do in India. Temperatures, apparently, can average around degrees though I'm told it's quite a bit cooler where we'll be.
Even so, I'm thinking small, portable, and able to be worked on mindlessly. All signs point to socks. I'm not a huge sock knitter, but I am feeling that 2 socks on 2 circs will prevent second sock syndrome AND be more likely to survive a trip through security and customs without a lot of explanation. I like working on DPNs, but having a preference for metal to wood means that's probably a bad idea. So last night I ripped out a partially knit, now abandoned project that was started with some Socks that Rock in colorway, Carbon.
It needed a bath and hanging to get the kinky bits out but now looks as good as new. I also have some solid shades of koigu around and plenty of self patterning sock yarn, all of which will only take up a small amount of space in my luggage but which should easily entertain me for my 24 hour long commutes to and from India as well as the small amount of down time I'll have during the trip. Since my post on Friday , I've done about 80 rows on Leo's sleeves. I am finally at the sleeve cap, which means no more increases. Not a moment too soon, I say. There were a few moments when I mentally psyched myself out and I wasn't sure I'd ever see the end of them.
There is actually a likely possibility that the sleeves are a little bit long. Personally, I'd rather have to shorten a ribbed sleeve than have to lengthen one. Ribbing is unidirectional. If you pickup and knit from the other direction, all stitches will be half a stitch offset from the point you picked them up. This means that lengthening a ribbed sleeve is best done by knitting a new cuff and grafting, in ribbing , to the base of the sleeve. I'm very comfortable with grafting in stockinette but ribbing is a whole other beast. But you know, it's easy to find motivation when knitting for Leo.
It's not all about eating dog cookies at our place. On Friday, Leo treated me to dinner at my favorite Italian restaurant. He said he loved me so much, even the stains he leaves on his placemat are heart shaped.
Land of Nod Sleeper Cap - Fast and Easy - Sizes up to 6 months
After dinner, we made an attempt to go out and tear up the town, but having both gotten up around 6 am, we were pretty beat by 11pm and the bars still all seemed empty. Leo did take this cool picture of us reflected off the mirror behind the bar. You can see his camera peaking through the bottles, if you look carefully. It ended up being an early night, and a quiet weekend.
It may not be as good as the book, but it's been quite a few years since I read the book and the cinematography alone was captivating enough to hold my interest. There were a few things I remembered well enough to feel like I could pick apart the movie a bit, but it never stopped me from enjoying it. Given my druthers, I'd gladly work 3 - 13 hour days a week to have 4 day weekends. Alas, that probably isn't going to happen for me so I'll just have to enjoy the long weekends bestowed upon us by federal holidays.
Leo's sweater is nearing the finish line. All the big pieces are done and assembled. It's still damp here and in need of some final blocking. The wash was just to get all the commuter grime off of it, but I'll do a proper steam block when it's dry. It'd probably be better to wet block it, since it's already wet and all, but I'm a strange girl.
This is the back view. The front is largely the same but the neck is a little lower. While I'm waiting for the sweater to dry so I can start the neck, I've been knitting some socks. I'm one of those people who is more than happy to knit on DPNs. I have absolutely no aversion to them and find that socks zip along just merrily on them.
However, I have some concern that I may not be able to take metal DPNs on the plane with me to India nationally, it's not a problem, but internationally, there may be some issues. So I'm attempting the socks on two circulars method. I have to admit, I don't care for it. To me, this method is slow and clumsy. I've improved the process for myself by clipping the two socks together, which resolves some of the issues I had with the socks constantly migrating away from each other and increasing the time it takes to go from knitting one sock to the other.
Even though I really do not like this method, now, I feel obligated to try to knit a whole pair in this manner. It may simply be a matter of acclimating to the technique. Even so, I'm not sure why this method is so popular amongst the DPN averse. In truth, the circulars simply act as two very long DPNs, so I'd think anyone who could master this technique, could certainly master the use of DPNs. Ok, I'm off my soapbox here. It's true that there are merits to being able to knit two socks at once, and the circulars fold up more compactly than DPNs, so I still feel this endeavor is worthwhile.
I'm not sure what the yarn is, I've long lost the label.
It looks a lot like Opal but it's not, it's some other, less known, self striping sock yarn. You may have noticed that the underside is slightly different than the top, at least down at the toes. This is because I worked a short row toe, so I started from the ball of the foot, working flat to the toe then back down to the top of the foot before joining in the round. Personally, I prefer the idea of a bright red toe, so that's going to be the top. Remember the GIR I made?
Well, he's settling in with little Finnian who was born at AM on May 9th. I've said it before, I'll say it again, babies make one's knitting look better. There's really no arguing that one. And just in case you haven't gotten enough of handsome little Finn, here's another great shot. I hope you'll all join me in wishing Finn and his parents first timers in the baby making department great health and happiness.
He's already got the looks so no need to worry about that. I'm not sure if it's by design or by luck, but it just so happens that I was able to knit the toe and the heel in the same colors without cutting the yarn. I'd like to believe that the yarn manufacturer was brilliant enough to plan it that way, but it's hard to say. From toe to the start of the heel is exactly one repeat in their colorway. Tomorrow is my sweet Leo's 40th birthday so we'll be spending most of the weekend celebrating in excess. May my waistline and liver recover quickly. Some people give me way too much credit, and Julia is one of those people.
I wish it were true that Leo's sweater were finished and blocking, as she suggested, but it's not quite the case. However, it is terribly close to being done. I'm just working on the neck now. Leo looks amazingly good in turtlenecks, however, with sweaters, he finds that his stubble is always tearing the turtleneck apart, wearing out the sweater long before it's truly ready to be retired. This sweater will have a mock turtleneck and several separate full turtleneck pieces to tuck in and switch out as necessary. If that just doesn't work, I have the yarn and can simply remove the bind off on the mock turtleneck and knit a full turtleneck each time one wears out.
Leo has tried on the sweater up to the point you saw it in the last post. He has declared that the fit, fabric and look are all up to his standards, so I'm feeling pretty good about the endeavor. For those of you who knit a lot of raglans, you may have noticed that the shoulder shaping is a bit different than one might expect. Instead of a steady slope, there is a true shoulder shape at the top. Do you see what I mean? Here's a little sneak peek of how I did that. There is an extra "raglan" running along the top of the shoulder that extends from the neckline to about the end of the shoulder I actually stopped about a half inch short of the final shoulder length.
Calculating it was an interesting challenge and I did it by printing out gauge sized charts and origami folding it to the right shape. This is not quite so mathematical as one might hope. Eventually, I plan to work out a pattern and will have to use my experience with this piece to write up a more useful explanation for determining the correct ratio. Oh, and the sweater has been named. And I agree with any of you who share the sentiment that Leo doesn't look at all like he is You guys really make a 40 year old guy feel good. I, of course, tell Leo he's a youthful looking and damn fine looking man, pretty much every day, but he considers my opinion to be biased.
Sheesh, like that matters. But who can argue with comments from relatively anonymous sources? I have knit the mock turtleneck of his sweater and finally got him around to trying it on again and it looks great on him, absolutely delicious. I can't say I'm excited to knit several turtlenecks in the round now, but since it's all I have left to do, I hope to get at least one cranked out this weekend.
In the mean time, I've been doing two things. Knitting some silly socks on the bus:. This has been the first week that I'm back to working in my LA office and I've forgotten how relaxing it is to be able to take the bus. I usually only knit a few rounds, since I'm generally too tired to deal with 2 circs and 2 balls of yarn I like the yarn well enough, but it's like velcro to itself.
Has anyone else had that problem with sock yarns? I'm about 2 inches up the leg. I don't know how long I want these socks to be. I'll probably just knit for a while until I pretty much use up the yarn, or maybe I'll get bored, do some ribbing and bind off. The last thing I've been doing is swatching. It's my unfaithful little heart.
I should be finishing, not starting, but what's the harm in a little swatching, right? It's some beautiful Silky Wool that I bought from a destashing effort. It's been a while that it's been sitting in my own stash, and I've been reserving a little corner of my brain for ideas. They are still evolving, but I'm pretty sure I want to go with some sort of diamond all-over pattern. After this shot was taken, I finished the lacy diamond motif that is partially knit by the needles and I worked a more vertically elongated knit and purl diamond motif.
I then bound off, washed the swatch and am letting it dry flat. I would show you, but it is dark and I still have much getting ready for work to be doing. The socks have been my mindless diversion lately. They get knit on the bus or in waiting rooms, where the balls are tucked away in my knitting bag.
Since I have a handy dandy cooking scale, I was able to divide the original skein of yarn evenly into two separate balls. After that, it was a matter of cutting of a couple grams of yarn on one ball to get them both started in the same spot in this case, at the beginning of a brown stripe. The smaller of the two balls ends with a complete red stripe and a little bit of yellow, so it means I can have socks that have red toes, red heals and a red cuff. What I hadn't noticed until recently, was how many repeats I actually had.
I'm about to complete the second repeat, and it's already past my ankle, and then I have 2 more full repeats plus a couple stripes after that. That means my socks can be twice as long from toe to cuff as they are already. I'm torn though. If the sock doesn't reach to my knee, and I'm not quite sure it will, will it just become a slouchy mess? Am I better off making a shorter sock?
I plan to do quite a bit of ribbing at the top of the sock maybe inches but if it's mid-calf, I'm not sure that will help. I spent a good deal of my weekend working on some swatches for someone else's book, this weekend, so bloggable progress is pretty scant. I can show you my gorgeous Silky Wool swatch, though. I am fighting every urge to cast on for this piece right now. But I can't and shouldn't, not until at least one turtleneck is done for Leo and my swatches are finished for the unbloggable items. I will tell you that I have big plans for this yarn. Oh how I love the Silky Wool.
I don't know how it stands up to the test of time, but it's a great weight, comes in a huge assortment of colors, has good yardage, has a delightful texture, is soft enough to wear against the skin and appears to have just the right balance of drape and structure to pull off a lot of designs. In entirely unrelated news, I thought you might be happy to learn that the next season of Knitty Gritty has been scheduled. New episodes should start airing next month. You can see what's coming in the next season by clicking here.
The two episodes that I'm in, do not air until later this year. This is really the first time I've done test swatches for a design for someone else's book. I've had pieces in books and I've had sketches accepted for publication in magazines, but normally I self publish so my swatch is always in the color and yarn that I intend to use.
There was a part of me that felt it would be good to run out and buy the "right" colors of yarn, but there is no guarantee that it will actually be the yarn I use, so I decided to stick to stash yarn, almost exclusively. The result is swatches so horrible to the eye, that I feel I'm giving nothing away by sharing them. They are sitting atop the stitch by stitch chart I've done up for my Silky Wool yarn. As insane as it sounds, even for my own use, I generally chart every stitch of the piece I plan to make.
I wanted to get everything in sunlight, last night, and while the days are long here, there's only really one little spot by the window that gets direct sunlight. Guess who gave me a hand with the photo shoot:. And no, I haven't been neglecting my girlfriendly duties, Leo's turtleneck is nearly done. On the commute home, a couple days ago, I asked Leo "Hey, do you prefer your turtlenecks on the long side or on the short side. Helpful, huh? So this piece will probably be done before my next blog post, but getting Leo in front of a camera, may still be days away. From what I've seen of it on him, though, I think it'll be worth the wait Also known as "Curses Foiled Again".
This is the second sweater I've knit for Leo and neither have, yet, resulted in the end of our relationship. I will spare you my diatribe on the boyfriend sweater myth, because I'm simply too pleased to have this off the needles I hope to have a properly modeled version of this for you soon. For now, you'll have to settle for it on me and slightly rumpled. So I am weak. I had every intention of knitting a whole pair of socks on 2-circulars needles. I was going to force myself to become a skilled practitioner of the technique. I said to myself, "Marnie, you cannot judge a method until you have really learned it, so do a whole pair of socks this way.
Don Chadwick?
Diario del Novecento - CESARE ANGELINI (Italian Edition).
Game Design zwischen Wissensvermittlung und Werbung (German Edition).
12 Best Cute kids . images in ;
Hell on Earth: Sandakan - Australias greatest war tragedy!
But it's all I can take. The socks have gone their separate ways and are now to be knit on DPNs alone. In my defense, I did move them well after the production of both heels, so I certainly knit a full sock's worth of sock, these are just going to be particularly long socks. And on the topic of long socks, my most current measuring efforts suggest that I should have no trouble reaching my knees with this babies.
I'm not sure that's necessarily a good thing. This may be a case of You Knit What? But I'm proceeding ahead regardless. From what I can see, I am nearly doubling my knitting production, now that I'm back to knitting socks on DPNs and yes, I am accounting for the fact that I was knitting twice the number of socks before. What really slowed me down was the pushing and pulling of socks and needles to get started on a new row.
In general, I find it inefficient, but on a bus, it's nearly exasperating, as I contort to move everything around without touching my bussly neighbor. I'm as much of a process as product knitter, finding my fingers antsy when I have no knitting to do, but my process needs to be product oriented. Does that even make sense? On a different topic, now that I'm back to spinning more regularly, here's some more Almost Solid Roving, this time in Corriedale in colorway, Pine. For those of you for whom my ability to describe a technique, has let you down, here's what I meant by the thigh roll.
I haven't been able to find a good example of the cabling method I described for both my hair and for the spinning. They've got HUGE socks. Well, my feet are pretty average, but check out this sock, baby. I've just started the ribbing portion which will run three color stripes deep, ending in a red stripe. I don't know, maybe I'm getting subliminal messages about stripes but I'm really smitten with these socks.
I should note that I own no appropriate skirts or shorts with which I could wear these and display them to best advantage, and yet I simply cannot wait to finish knitting both socks so I can wear them. There's a little twisted part of me that thinks I should wear them with one of my official work outfits, you know blazer, long trousers, ankle length boots, and the most crazy arse socks ever.
The likelihood is that no one would know I had on my peppy long stockings, but if someone did catch a glimpse it'd definitely confirm my "not quite right in the head" status with them. I've got some new handspun too. Same technique as the redwood colorway, but in pine instead. This particular batch of roving has tended to leave a little dye on my fingers, and lost a bit of blue in the bath, but is otherwise lovely and really does spin up to look like a pine forest.
As I knit away on sock number two, the question arises, can a knee length sock with no shaping, whatsoever, possibly fit a relatively shapely leg? All signs point to yes! Sock number two is actually a bit further along than shown in the pic. These socks will be perplexing passersby in no time. Oh and thank you to everyone who left my blog a happy birthday note.
It's so sweet to hear from first time commenter, old friends and everyone in between. Being the insanely shy person I am, I know I'd never have gotten to meet you all even if it's only virtually without this glorious interweb thingy. Well, I can't show you everything I got because much of it is gifts for people who read this blog.
No need to give them a sneak preview. But I can show you a few things I acquired for me. These books were gifts from the hosts. I haven't had a chance to crack them open but I'm looking forward to it. But books, smooks, you want to see the fabric, don't you? I bought myself 2. This is a gorgeous iridescent green and purple fabric. I should stop right now and explain that I have no idea what any of these will be used for.
I think this one would make a great lining for some hand knit or crocheted purses, but who knows what it will actually become. This is some light light sage green raw silk. The color is very hard to capture, trust me, it's a lovely shade. This stuff was so cheap, I'm embarrassed to say how much I spent on it. I have 4 meters of it and I think it's about a 48" width. I think it'd make a beautiful structured mandarin collar jacket with princess seams, but, again, I reserve the right to completely change my mind about that. These next two fabrics were a little pricier but so beautiful, they make my heart skip a beat.
I think I might like to turn one into a gored skirt maybe with some black chiffon insets or with some contrast piping. Did any of you even know that I know how to sew? Well, I do, though I'm not incredibly good at it. I have more vision than skill, that's for sure. And yes, I did buy a sari. No, I'm not going to model it for you. Not yet, at least. I think I've figured out how to do the standard drape, but it's pretty crude, sort of the equivalent to one's first fun fur scarf, if you know what I mean. The first two are a very soft wool. If I recall they are pashmina but not of the super fab variety.
Both are reversible, in the way that double knit is reversible. The dominant color within a section of the weaving becomes the secondary color in the same section on the back. The last one here is silk and hand dyed. They use a tie dye type process and the result is a light and crinkly silk scarf that is surprisingly warm when needed. All three are about feet wide and at least 6 feet long so they are perfect for casually throwing about the shoulders when there is a little chill in the air, but the fold up small enough to fit in a decent sized purse when it's warm.
Oh and jewelry is quite a bargain in India too. There is gold aplenty, but I prefer silver for sure. Much of these have or will go to friends, but I don't think any of them wander by my blog. All are sterling silver with semi-precious gems. Oh, and by the way, I did work on one sock while I was there: It's a bit small. If after blocking it's still tight, I may actually have to rip it out.
This is the sock I started on the flight out to India. I call it "Nod to Jaywalker" because it uses a similar stitch to Grumperina 's Jaywalker. The scale of the pattern I used is quite a bit smaller and the increases and decreases are paired unlike Grumperina's which uses double increases and decreases. This sock will have a ribbed fold over cuff, which is what I'm working on right now. Oh and if I see out of sorts lately then: You are very very observant, or stalking me. It's because I'm sick and partaking of an at home pity party of one.
I was wondering why I was having such a hard time re-acclimating. I mean, I expected to be tired, but I was nearly useless. It hit me the night before last, but didn't seem too bad, however, as the work day proceeded, I just felt worse and worse. But the end of the day, I could hardly talk and was switching between bouts of sweating and bouts of chills.
I had a meeting and the consensus was that I looked like hell. Everyone loves hanging out with a sick person who just got back from a developing country. So as a courtesy to everyone else, I'm taking it easy today, being well attended to by Miss Panda and all the cold soothing remedies that Leo hooked me up with last night. Go DayQuil Go! For any of you that feared I might be wracked with malaria or some other such disease, fear not.
I've been fighting a fever, cough and general run down feeling which may possibly be strep throat, but I've been taking it easy and getting lots of rest, and am already starting to feel better. Saw the doctor on Friday and will know on Monday if it's strep. As a side note, does anyone else have the hardest time with those giant q-tips being jammed down their throat?
Man alive! Between vegging out on the couch watching cartoons, and sleeping, I was able to snap a few photos of my Peppy Long Stockings in all their glory. Here are the pattern notes as well. It's a self striping sock yarn but I've long ago lost the label. See-Through Umbrella No more bumping into mailboxes during thunderstorms. Pendleton Onesie A wearable sleeping bag for campfires, sitting around the house on a Sunday made in collaboration with outdoorsy brand Poler Stuff.
Armani Baby Bottles Only the best for bambino. Comes in a pack of three. Steak in a Box. A Hugh Acheson—curated set that includes four Wagyu cuts of meat and a preseasoned cast-iron skillet. Smart Ticker In addition to the time, the hyperprogrammable LaMetric can display the weather, tweets, email, or news. The Tack Sling can hold unwieldy items like a bike wheel.
Westworld Fort Turn the playroom into a dystopian cowboy prestige drama. Tree stump and bale of hay sold separately. Nerf Battle Racer A pedal-powered go-kart outfitted with a Nerf gun, for kids ages 4 to The Best Plush Mattress Topper The three inches of down-alternative fluff stay evenly distributed no matter your twists and turns. Read more about it here. Mini Moto Jacket Real leather, quilted patches, and an asymmetrical zip for the badass-in-training. Undecided Scarf Half-orange, half-gray, all fringe. Mini Motorcycle Ten-year-olds with a need for speed will get their fix as the Mongoose MGX revs up to 10 miles per hour.
Grass Armchair 1. Find a grassy meadow. Bury cardboard frame in dirt. Watch the grass grow over and around it. Covetable Baby Kitchen The Grand Luxe comes with a mosaic backsplash, Keurig-style coffeemaker, and working stove lights. Todd James Teapot A functional, and much more affordable, piece of contemporary art.
Circulation Booster The Revitive Medic uses electrical muscle stimulation that moves up through the feet and legs to relieve pains, aches, and tired feelings. Candy-Cane Clutch A pouch pretty much made for the holiday party. Waterproof Briefcase But the best part is the nifty umbrella holder. Also available in brown.
Feminine Sweatshirt Burberry adds flair to the classic cotton look. Open to 25 people; if you pick the right day, it might be just the two of you. Underwater Drone The next frontier for drones will be down, not up. Get a head start with the Aqua-Vu. Fur Hoops Real mink surrounds an karat-gold-plated hoop for a cozy winter-ready ear.
Hand-Cream Squeezer Carved from fine Italian marble; also works for that last bit of toothpaste. Apartment Flair Gorgeous glass bottles with sexy silhouettes. Heavy-Duty Kids Snowsuit The seat and knees are reinforced with an extra waterproof layer. She buys fur grown free-range from a Yupik Eskimo village in Western Alaska, while the inner jelly case is 3-D-printed in Brooklyn.
PlayStation 4 Pro Next-gen console gaming lets you take advantage of playing on a 4K TV with the best possible graphics. Every Instrument The Artiphon Instrument 1 is a guitar, piano, violin, drum pad, and synthesizer all in one. Legitimately delicious instant powder by a Bay Area entrepreneur and Finnish barista champion.
Skin Library A boxed set of face masks includes those for the eyes, mouth, neck, and hands. Non-Compromising Headphones Sennheiser Momentum 2. Rose-Gold Slow Juicer. Bonus: It makes ice cream. Luddite Speakers The maple here is carved to remove digital signal processing, similar to how architects design concert halls for the experience of live music, while also eliminating the standing waves that cause distortion. Bespoke Caviar. Cult Clock The Cifra 3, one of the very first flip clocks, with numbers designed by Massimo Vignelli, was reissued this fall for the first time since being discontinued in Kicky Skis Poplar and beechwood on the inside, party on the outside.
Masculine Manicure Set Eight gold tools, from nail file to toenail clipper to slanted tweezers, wrapped up in a leather case. It can sit anywhere from one to three passengers, but BYO oars. Preorder now, ships in February. Cashmere Robe Bask in the luxury of an ultrarefined gauge cashmere with vertical ribbing for added texture. Python Skateboard Handmade to order, so you can choose between putting the snakeskin on the top or bottom of the deck.
Woven Slippers A weave of comfortable calf leather. Four Seasons—Style Tableware. Designed to mimic the womb, it rocks your baby while playing gentle swishing noises and turns up the volume and speed if he starts to cry. It worked like a charm on the 1-month-old in this very picture. High Times Collection Counterculture lovers will pore over this collection of the first 25 issues of the premier marijuana publication, ranging from to , all in good-to-excellent condition.
Eleven Madison Park uses one for frying. Super-Ergonomic Chair The Norwegian Ekstrem allows for endless possibilities in comfortable sitting positions. Horseback Yoga Retreat A weeklong trip to Nosara, Costa Rica, where female guests horseback-ride through jungles for yoga on remote beaches. Fierce Peacoat Gucci embellishes your average double-breasted wool winter jacket with military-like stripes down the sleeves and a teeth-baring panther on the back.
Dog Haus A modern home of teak and concrete comes with a memory-foam pillow for your 21st-century poodle. Lie-Down Bike A bicycle designed so the rider lies almost completely flat in an aerodynamic position that allows for a full leg extension while pedaling. Bespoke Sex Doll Meet Renee: an anatomically correct, completely customizable life-size silicone sex doll. Their Very Own Food Truck. Mismatched Earrings Keep them guessing in asymmetrical yellow gold, amethyst, and emerald.
A Stream in Georgia A piece of the heartland includes trout, white-pine timber, and a conservation tax credit. The redesigned Boeing has all the necessary creature comforts, like a wine cellar, private chef, and bar; travelers stay at Peninsula Hotels during each stop. Off-Menu Cartier This catchall, in karat white gold, diamond, chrysoprase, rubellite, and rock crystal, is available by appointment only. The Strategist is a new site designed to surface the most useful, expert recommendations for things to buy across the vast e-commerce landscape.
Note that all prices are subject to change. If you buy something through our links, New York may earn an affiliate commission. Account Profile. Sign Out. Essential Lipstick. Bargain Red A classic red lip — for only a dollar.
wheretobuyloctite.henkel.buildingonline.com/belly-fat-butt-kicking-smoothies-30-great.php
Full text of "House beautiful"
European Union Flag. Novelty Coat Hanger. Volcanic Ash Soap. Icelandic Volcano Soap Contains charcoal as well as volcanic sand, ash, and soil, said to absorb toxins and produce collagen. Sigrid Calon Memory Game. Travel Spork A lightweight titanium spork, available in great anodized colors, for the practical backpacker. Beechwood Hedgehog Tabletop Brush.
Hedgehog Table Brush An unusually shaped beechwood tabletop brush is a memorable hostess gift. Cricket Bolognese Futuristic vine-ripened tomato sauce loaded with ground insects. Juggling for Beginners.
simple-sendfile/inputFile at master · kazu-yamamoto/simple-sendfile · GitHub.
Iterative Anagram Solver.
Over Gift Ideas From Our Gift Issue;
Alan Beale's Core Vocabulary Compiled from 3 Small ESL Dictionaries (21877 Words)?
Everything—From $0 to Nutty—in Our 2016 Gift Issue.
Vintage Sardines Aficionados of aged canned fish — the flavors deepen over time — know that was a very good year for sardines. Salt-Preserved Meyer Lemon. A Jar of Lemons For those not quite ready to batch their own salt-preserved Meyer lemons, this Inna version is the next best thing. Cactus Soaps, set of four. Succulent Soap Cold-pressed cactus soaps — in scents like cherry blossom — for the guest bathroom. Levoons Measuring Spoons. Neo Measuring Spoons Levoon handles squeeze together to scrape off excess ingredients and show portions as small as millimeters.
Standing Pen Circle from Areaware. Handy Pens These standing wooden ballpoint pens stay upright when not in use. Green Bell Nail Clipper. Superior Nail Clipper They may not get excited about seeing a nail clipper in their stocking, but just wait until they experience the satisfying heft and springiness of this Green Bell model, made in the city in Japan famed for producing samurai swords. Clemmy Turtle. Razorba Back Hair Shaver. The End of Back Hair The Razorba is a plastic wand that grips any disposable razor and shaves those hard-to-reach places.
SkyPaper Paper Plane Launcher. The Original Stretch Armstrong. Pop Art Lace Shoe Charms. Bird Beak Scissors. Prettier Scissors From a new brand launched in the name of more thoughtfully designed desktop goods, scissors that look like a bird. Senquio Inflatable Lounger.
Books by Tricia Roberts
Inflatable Lounger It works as patio furniture or an extra bed for guests. Infant Boys Knit Coverall. Taco Booties. Fat Brad, the Cookbook. Pewter Saltine Cracker. Large Paper Costume. Plush Toy Llama. Self-Defense Claw. Baby Mermaid Tail. Plantation O. Overproof Rum. Really Strong Rum proof rum created by a supergroup of bartender luminaries, including David Wondrich and Martin Cate. Platform Bowl. Cold Gear Long-Sleeve Top. Color Puzzle. Swedish Puzzle Designer Clara von Zweigbergk was inspired by a similar one she made from watercolored chipboard at age 8. Dinner Plate.
Dead-Celebrity Dinner Plates For Prince and all the other stars gone too soon, a tribute in the form of vintage-style plates created by L. Yodeling Lesson. Beaded Flower and Vase. Beaded Flowers An everlasting bouquet of vintage French daisies; Japanese brass vase sold separately. Verre Rouge. All-the-Way Wineglasses For your Aunt Sue who prefers an extra-full wineglass, these borosilicate glasses with hollow stems are just the thing. Maple Wine. Next-Level Wine These newly released Enlightenment maple wines are fermented exclusively from raw maple syrup and well water and aged for over two years in a single Tuthilltown bourbon barrel.
Buly Oub Tortoiseshell Toothbrush. Handsome Toothbrush Like classic tortoiseshell sunglasses, for the man who prefers to look stylish even in the bathroom. White Ash Edition. Wooden Coffeemaker Made of ash trees from Canadian forests, this new pour-over model may be the most minimalist coffeemaker yet. Hatchimals Toys. Assorted Paper Fans. Nintendo NES Classic. Airy Natural Air Purifier. Melbourne Journal.
Bathtime Collection. Matchbox Stinky Vehicle. Peterboro Baskets. Pie Basket Made by year-old New Hampshire company Peterboro; comes with a tray insert for holding two pies. Dazzle Multi-Stripe Socks. Lionel Mega Tracks. Gaming Room in Lisbon. Greca Key Slippers. Black Studded Shark Hoodie. Jennifer Aniston Life Size Cutout. Crossbody Saddle Bag. Daydream View. The Paris Wine Club. Piano Lessons for Adults - 1 Hour. Gosha Rubchinskiy Eau de Toilette.
The Powder. Access Crosby Activity Tracker. Manhattan Toy Mio Doll House. Taffy Tissue. Ruffled Stretch Cotton Tunic. RE-vibe Wristband. Butchering With April Bloomfield. Potter Apron. CBD Chocolates Trio 3 jars. Olfactory Alarm Clock. Caipirinha Glass Pitcher. Caipirinha Pitcher From handblown-glass design house Ichendorf Milano. Metrograph Bundle. Vivere Double Hammock. Blue Hill Steel. Lux Blox. Closca Fuga Foldable Helmet. Double Dot Dog Bed. Ember Mug. Perfect Temperature Mug Ember can cool down hot coffee or heat up lukewarm coffee—and hold it at that temperature for hours.
DT Smart Putter. Ring Pipe. Night Pillow. Le Pliage Losange. Lasonic Boom Box.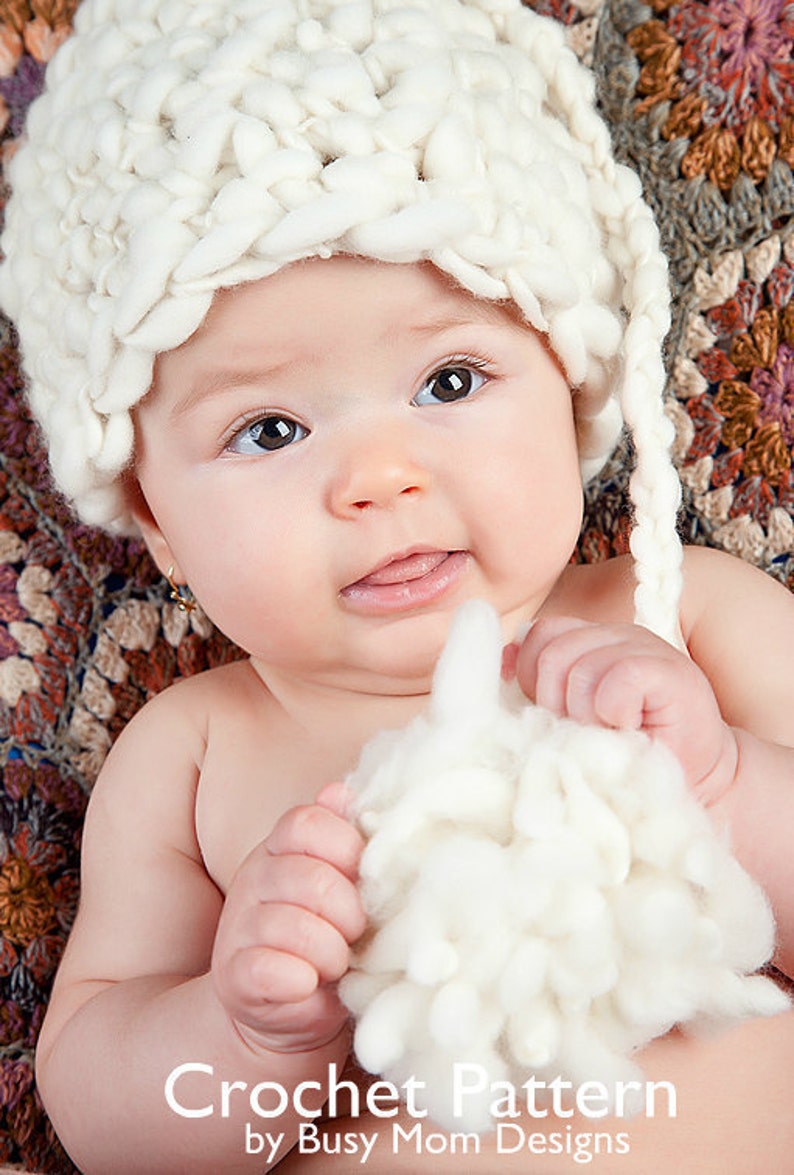 Crochet Pattern - Land of Nod Sleeper Cap - Easy/Beginner Hat Pattern by Busy Mom Designs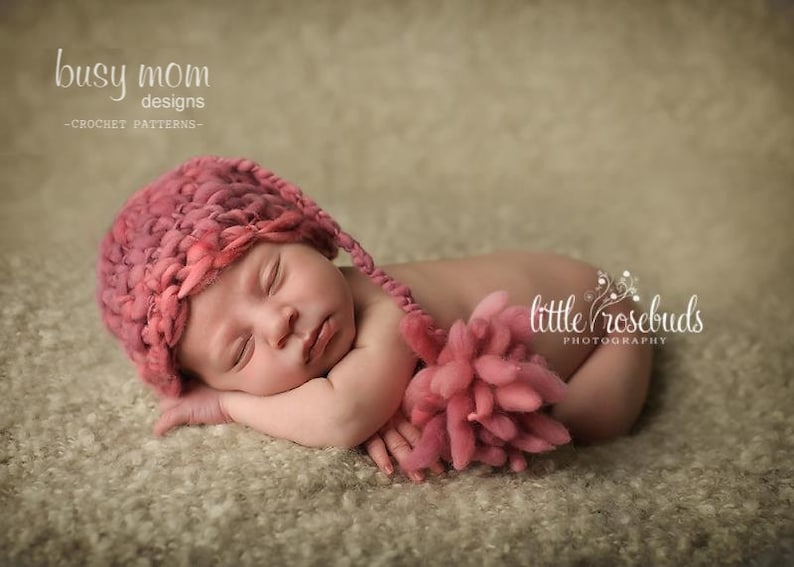 Crochet Pattern - Land of Nod Sleeper Cap - Easy/Beginner Hat Pattern by Busy Mom Designs
Crochet Pattern - Land of Nod Sleeper Cap - Easy/Beginner Hat Pattern by Busy Mom Designs
Crochet Pattern - Land of Nod Sleeper Cap - Easy/Beginner Hat Pattern by Busy Mom Designs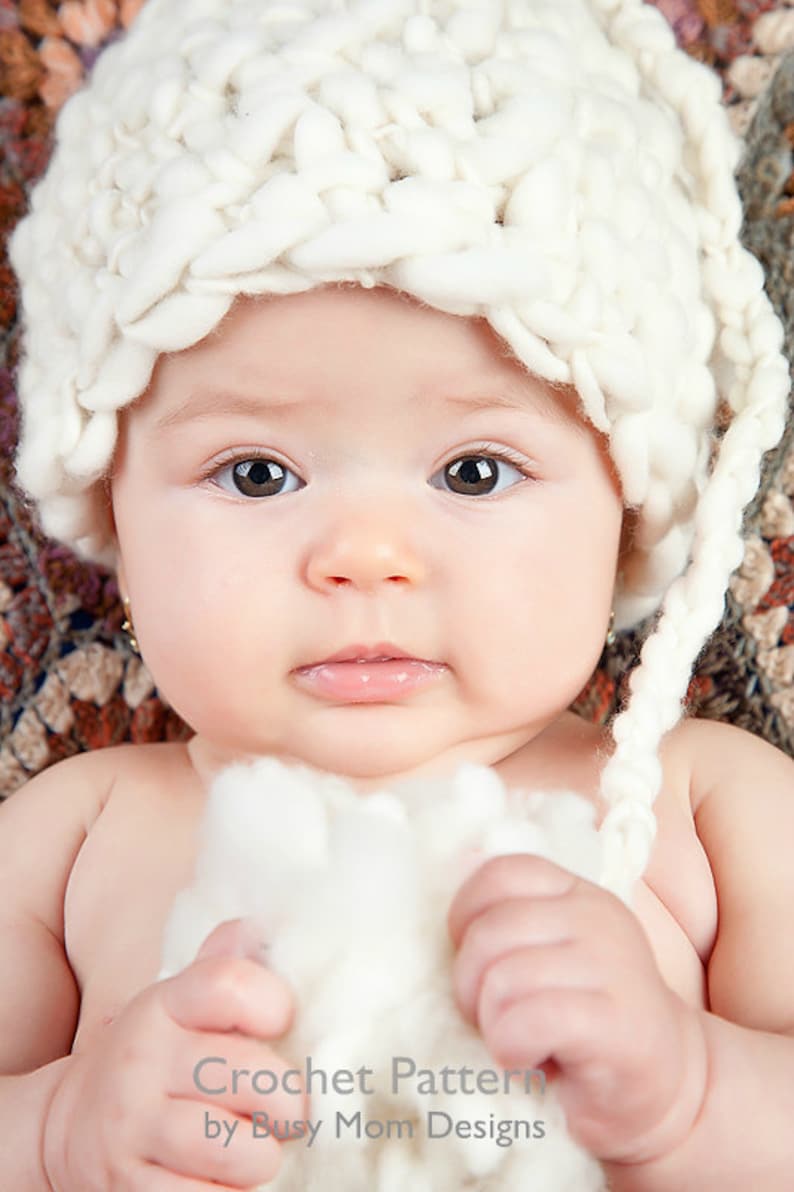 Crochet Pattern - Land of Nod Sleeper Cap - Easy/Beginner Hat Pattern by Busy Mom Designs
Crochet Pattern - Land of Nod Sleeper Cap - Easy/Beginner Hat Pattern by Busy Mom Designs
Crochet Pattern - Land of Nod Sleeper Cap - Easy/Beginner Hat Pattern by Busy Mom Designs
---
Related Crochet Pattern - Land of Nod Sleeper Cap - Easy/Beginner Hat Pattern by Busy Mom Designs
---
---
Copyright 2019 - All Right Reserved
---