About News Contact Shop Now.
The Parlement of Fowls
About News Contact. The life so short, the craft so long to learn, The assay so hard, so sharp the conquering, The fearful joy that slips away in turn, All this mean I by Love, that my feeling Astonishes with its wondrous working So fiercely that when I on love do think I know not well whether I float or sink.
For although I know not Love indeed Nor know how he pays his folk their hire, Yet full oft it happens in books I read Of his miracles and his cruel ire. By habit, both for pleasure and for lore, In books I often read, as I have told. But why do I speak thus? For out of old fields, as men say, Comes all this new corn from year to year; And out of old books, in good faith, Comes all this new science that men hear. But now to the purpose of this matter — To read on did grant me such delight, That the day seemed brief till it was night.
Then he told him, since Earth is so slight, And full of torment and so little grace, That he should never in this world delight. And then he said, that in a certain space Of time, return the stars would to their place Where they had been at first, and out of mind Pass all things in this world done by mankind. But breakers of the law, he did explain, And lecherous folk, after they are dead, Shall whirl about the Earth ever in pain Till many an age be past, and then indeed Forgiven for their every wicked deed, Then shall they come unto that blissful place, To come to which may God send you his grace!
Yet finally my spirit at the last Full weary of my labour all the day Took its rest, sent me to sleep so fast That in my sleep I dreamed there as I lay How that Elder in selfsame array Whom Scipio saw, who long ago had died, Came and stood there right at my bedside.
The weary hunter sleeping in his bed To the woods again his mind will go; The judge he dreams how his pleas are sped; The carter dreams of drawing carts below; The rich, of gold; the knight fights with his foe; The sick person dreams he drinks a tun; The lover dreams he has his lady won. Scipio the Elder grasped me anon, And forth with him unto a gate brought Encircled with a wall of green stone; And over the gate, in large letters wrought, There were verses written, as I thought, On either side, between them difference, Of which I shall reveal to you the sense.
The one gave heat to me, the other cold; Fearing error, no wit had I to choose To enter or flee, to save myself or lose. With that my hand in his he grasped anon, From which I took comfort, and entered fast; And, Lord, I was so glad that I had done! On every bough I heard the birds sing Angelic voices in their harmony; Some their fledglings forth did bring; And little rabbits to their play went by.
Explore further
I saw Beauty, lacking all attire, And Youth, full of games and jollity, Foolhardiness, Flattery, and Desire, Message-sending, Bribery, and three Others — whose names shall not be told by me — And upon pillars tall of jasper long I saw a temple of brass, sound and strong. Before the temple door full soberly Dame Peace sat with a curtain in her hand: And beside her wondrous discreetly, Dame Patience sitting there I found With pale face upon a hill of sand; And next to her, within and without, Promise and Artfulness, and their rout.
The House-Fly : Musca Domestica Linn: Its Structure, Habits, Development, Relation to Disease and Control.
Parlement of Foules - Wikipedia?
The Parliament of Fowles.
Dream vision.
Keith Urban - Greatest Hits Songbook: 19 Kids (Piano/Vocal/Guitar).
Original Compositions: Parliament of Fowls.
references?
And in a quiet corner did disport Venus and her doorkeeper Richness, She was full noble, haughty in her sport; Dark was the place, but afterwards lightness I saw, a light that could scarce be less, And on a bed of gold she lay to rest Till the hot sun sank into the west. When I had come again unto the place Of which I spoke, that was so sweet and green, Forth I walked to bring myself solace.
And in a clearing on a hill of flowers Was set this noble goddess, Nature; Of branches were her halls and her bowers Wrought according to her art and measure; Nor was there any fowl she does engender That was not seen there in her presence, To hear her judgement, and give audience.
The Parliament of Fowls - The British Library
And waterfowl sat lowest in the dale; But fowl that live on seeds sat on the green So many there it was a wondrous scene. What can I say? The other birds, each of which represents a different aspect of English society, are given a chance to express their opinions; Chaucer uses this device to gently satirize the tradition of courtly love. He handles the debate with humour and deftly characterizes the various birds. Although the debate on love and marriage is never resolved, the poem is complete in itself and ends on a note of joy and satisfaction.
We welcome suggested improvements to any of our articles. You can make it easier for us to review and, hopefully, publish your contribution by keeping a few points in mind.
Keep Exploring Britannica
Your contribution may be further edited by our staff, and its publication is subject to our final approval. Unfortunately, our editorial approach may not be able to accommodate all contributions. Our editors will review what you've submitted, and if it meets our criteria, we'll add it to the article. Please note that our editors may make some formatting changes or correct spelling or grammatical errors, and may also contact you if any clarifications are needed.
See Article History. This article was most recently revised and updated by Kathleen Kuiper , Senior Editor.
Vert-Up:A Vertical Increasing Guide;
The Tenth Man: Living Black in Blue!
THE SCARLET PLAGUE (Illustrated).
The Deaf Mans Demise (A FAMILY BUSINESS Contract).
This sight uses frames..

Learn More in these related Britannica articles:. Geoffrey Chaucer: The middle years: political and personal anxieties. The Parlement of Foules , a poem of lines, is a dream-vision for St.

The Parliament of Fowls : By Geoffrey Chaucer, in a Modern English Verse Translation

Beneath its playfully humorous tone, it seems…. Rhyme royal , seven-line iambic pentameter stanza rhyming ababbcc. Traditionally, the name rhyme royal is said to derive from The Kingis Quair ….



Chaucer: The Parliament of Fowls!
À table, Président ! (Romans) (French Edition).
The Chaucer Review.
Romance , literary form, usually characterized by its treatment of chivalry, that came into being in France in the midth century. It had antecedents in many prose works from classical antiquity the so-called Greek romances , but as a distinctive genre it was developed in the context of the aristocratic courts of….
Richard II , king of England from to An ambitious ruler with a lofty conception of the royal office, he was deposed by his cousin Henry Bolingbroke Henry IV because of his arbitrary and…. Courtly love , in the later Middle Ages, a highly conventionalized code that prescribed the behaviour of ladies and their lovers.
It also provided the theme of an extensive courtly medieval literature that began with the troubadour poetry of Aquitaine and Provence in southern France toward the end…. History at your fingertips. Sign up here to see what happened On This Day , every day in your inbox! By signing up, you agree to our Privacy Notice. Be on the lookout for your Britannica newsletter to get trusted stories delivered right to your inbox.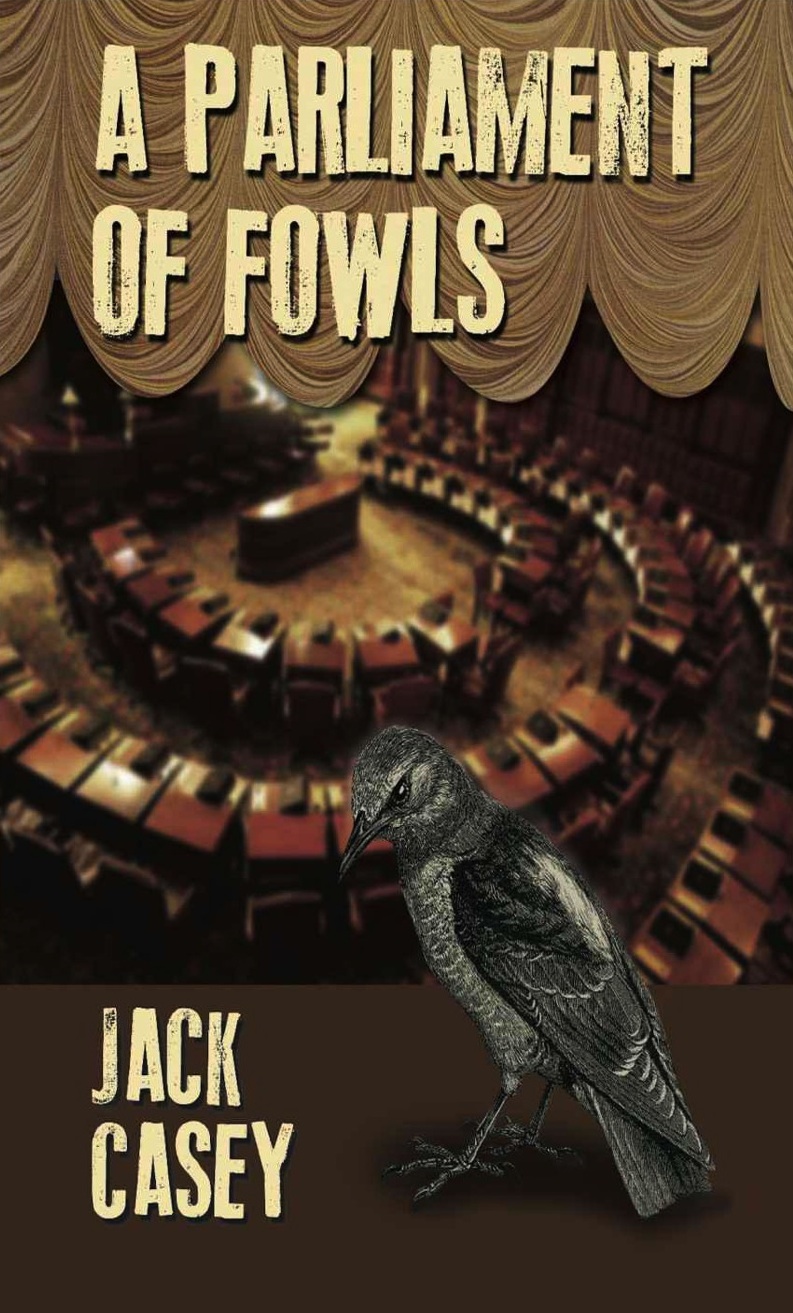 A Parliament of Fowls
A Parliament of Fowls
A Parliament of Fowls
A Parliament of Fowls
A Parliament of Fowls
---
Copyright 2019 - All Right Reserved
---